UV Absorber UV 326/UV 327/UV 328/UV 329/UV-P/UV1130/UV1577/BP-3/BP-6/BP-12/UV531 For Coating Paint Ink Plastic Rubber
Basic Info
Model No.: UV 326/UV 327/UV 328/UV 329/UV-P/UV1130/UV1577/BP-3/BP-6/BP-12/UV531
Product Description
1.Product name
UV Absorber UV 326/UV 327/UV 328/UV 329/UV-P/UV1130/UV1577/BP-3/BP-6/BP-12/UV531 For Coating Paint Ink Plastic Rubber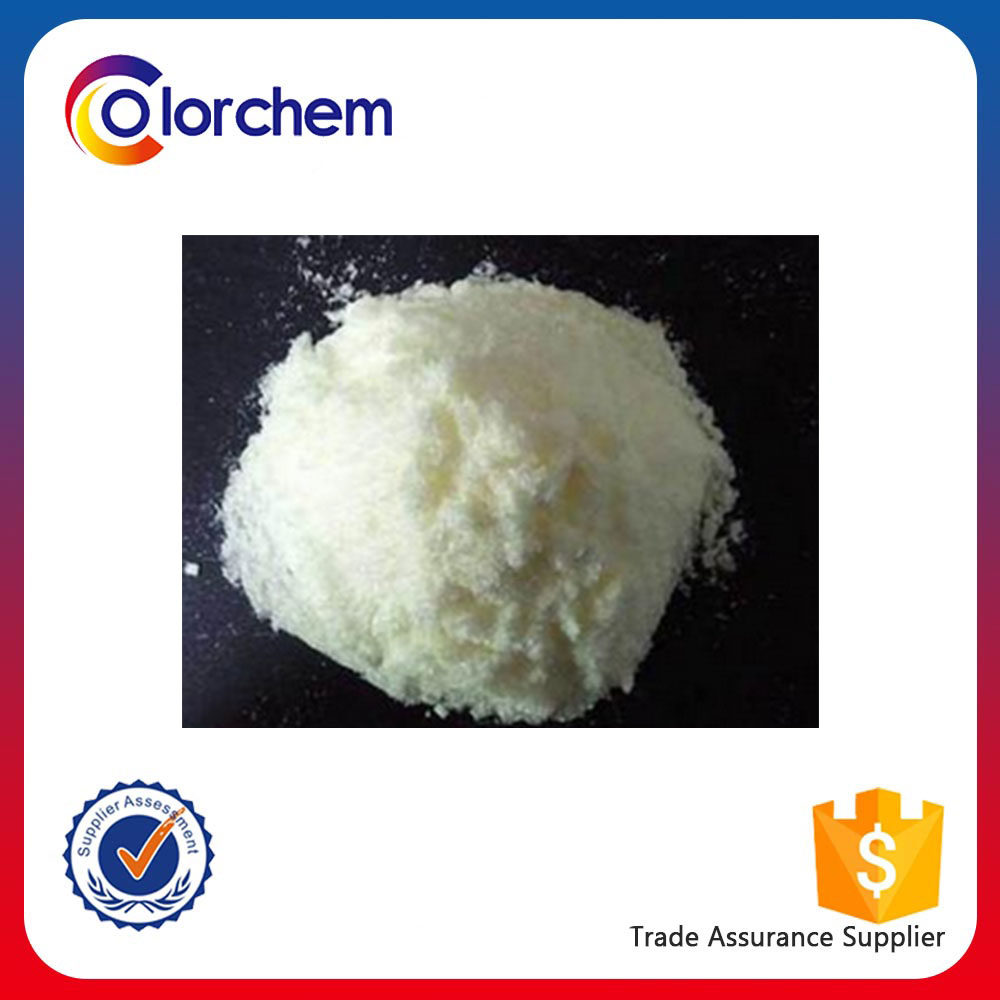 2.Product Basic Information
| | |
| --- | --- |
| Product name | UV Absorber |
| CAS | NA |
| H.S. Code | 2933399090 |
| Molecular Formula | NA |
| Appearance | Colorless transparent liquid |
| Type | NA |
| Packing | Normally packed in 25kg drum,bag,box |
| MOQ | Normally 500kg |
| Payment | T/T; L/C; DP;West Union or as per specific need |
| Lead Time | Two Weeks  |
| Brand | Colorchem   |
| Usage | paint, coatings, printing ink, polyurethane paint,plastic,rubber |
3. Product Specifications(TDS)
Product
type
Characteristic
Benzotriazole
UV absorber
UV 326

Light Yellow Powder.This product almost does not absorbing 
visible light, particular applicable able to colorless transparent

 products and colored products. Dosage:0.1-0.5% for thin 

products and 0.05-0.2% for thick products. It can be applied to 

plastic products for packing foods. 

UV 327

Can absorb the wavelength of 270-380 nm strong ultraviolet,

 chemical stability, low volatility, and polyolefin compatibility.

 Low toxicity, can be used to polyolefin plastic for food.

UV 328

UV328 is a high performance Ultraviolet Absorber.Light

 Yellow Powder. Its maximum ultraviolet absorption peak

 is 345nm, its light stability is similar to UV-326 and 

UV-327, but this product has good dissolubility with 

the resins. Its heat volatility is low and its durability 

to washing is very good. 

UV 329

White Powder .This product is an excellent high-efficiency,

 aging-preventing agent, capable of absorbing the 

ultraviolet radiation of 270-340 nanometers,It can be 

applied to plastic containers and food packing boxes as

 packaging materials, provide them good light-stabilizing 

effect. Dosage:0.1-0.5% for thin products and 0.05-0.2%

 for thick products.

UV-P

This product is a high performance Ultraviolet Absorbent.

 white to pale yellow powder.It can effectively absorb 

Ultraviolet in 270-340nm.This product can hardly absorb

 visible light, so it is especially suitable to uncoloted 

transparent articles and colored articles 0.1-0.5 percent 

may be the amount using in the thin sheet articles, and

 0.05-0.2 percent in the thick. This product can be 

admitted to use for the plastic food bag.

UV-P 30

UVP30 is a modified polyester pre-polymer. Mainly used 

as the main binder for UV offset ink which can provide 

good film formation and good chemical / mechanical 

resistance. This pre-polymer can also provide good 

printibility, flowability, 

water balance and flexibility while used in ink. The 

adhesion on various substrate is enhanced which comes

 the special chemical structure. This pre-polymer can be

 an alternative to the DAP A Resin(from DAISO), and can

 provide similar performance while used in UV offset ink.

UV1130

Light yellow transparent liquid.Mixture Benzotriazole
Mainly used with hindered amine light stabilizers 

(eg LS 292) for use in coatings
This product can effectively maintain the coating 

luster, to avoid cracking and produce spots, burst 

and surface stripping.

Triazine light
UV absorber
UV1577

Light yellow solid
Very low volatility of UV absorbers and stabilizers.

Compatible with polymers and other Additives.

Soluble in chloroform, diphenyl methane, toluene, ethyl

 acetate and other organic solvents, slightly soluble in 

n-hexanol, ethanol.

Benzophenone
UV absorber
UV BP-3/UV 9

Light yellow crystalline powder, soluble in most organic

 solvents, do not dissolve in water.
Effective absorption of 290-400 nm of ultraviolet light, 

almost no absorption of visible light .

UV BP-6

Light yellow crystalline powder;Absorb 320-400nm UV light.

Do not dissolve in water, 

soluble in toluene, methanol, ethanol.

Does not absorb visible light, suitable for light or

 transparent products,  high absorption efficiency, 

non-toxic, non-teratogenic side effects, light, 

thermal stability is better than BP-3 (UV-9).

UV BP-12/UV531

Light yellow or white crystalline powder
Absorb 240-340 nm ultraviolet light, 

especially 270-330nm
Insoluble in water, soluble in benzene, n-hexane, acetone, 

slightly soluble in ethanol, slightly soluble in dichloroethane.
High performance anti-aging additives,Light color, 

non-toxic, good compatibility, small mobility, easy processing
4.Our Product features(Technical  properties)
1)This product can effectively prevent the coating to maintain shiny in the sun exposure.
2)avoiding cracking and produce spots,
3)burst and surface stripping, thus greatly improving coating life.
4)This product is a synergistic effect with Light stabilizer.
5. Packing
 Packed in 25kgs/drum
1*20GP=10MT

Packing details can be adjusted according to requirement.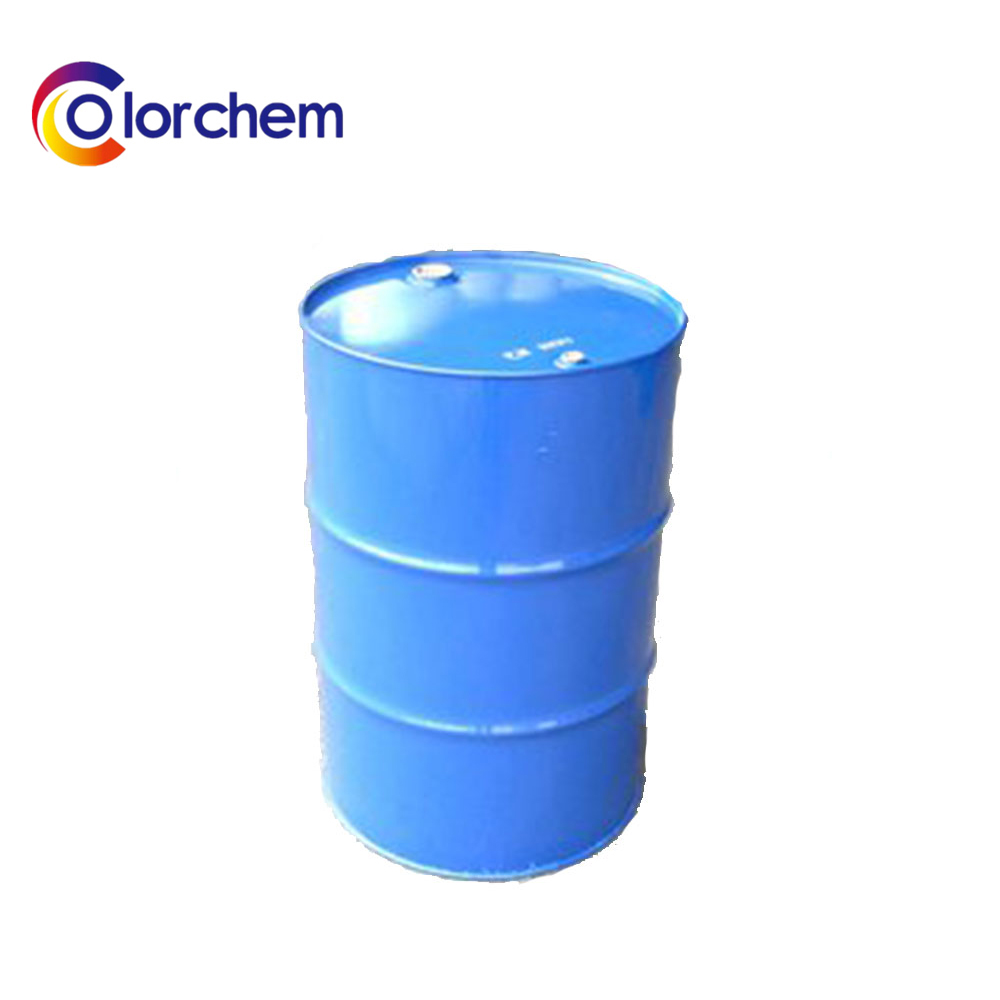 6. Application
Mainly used in plastic,paint, coatings, printing ink, polyurethane paint.
7.More Product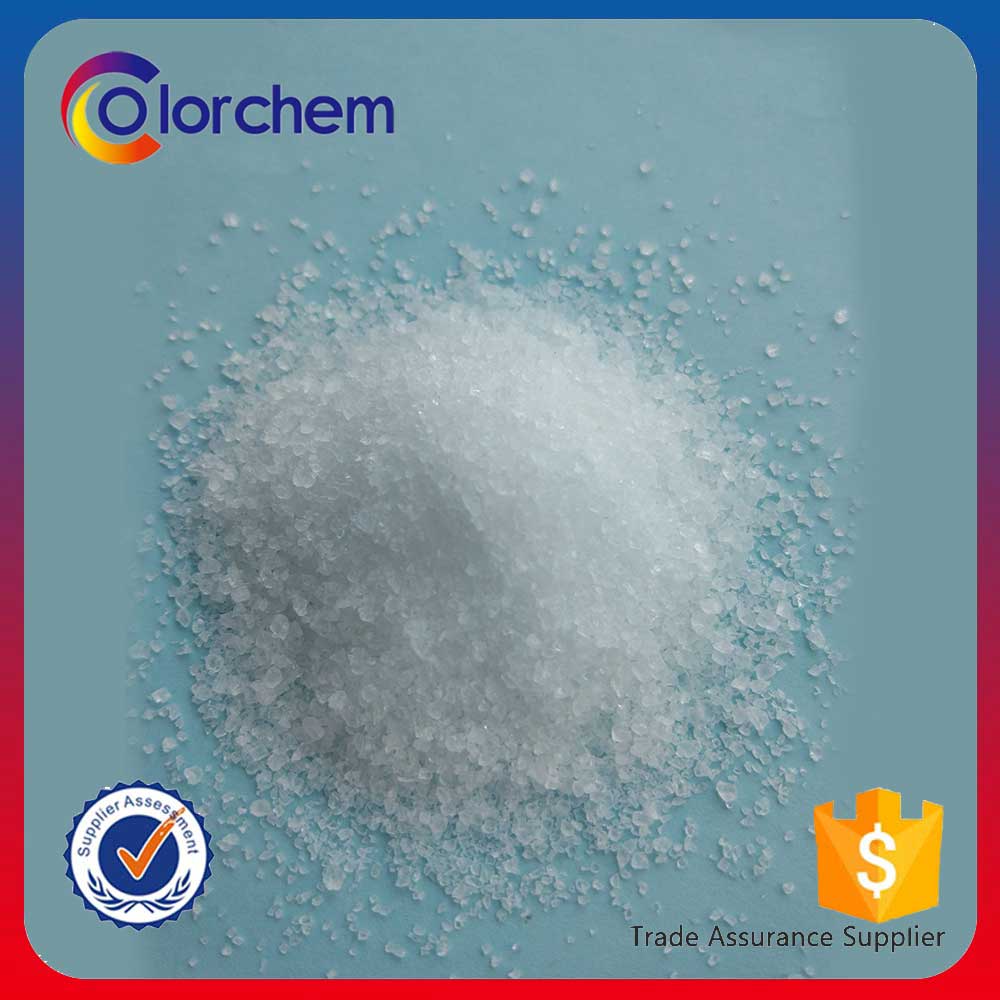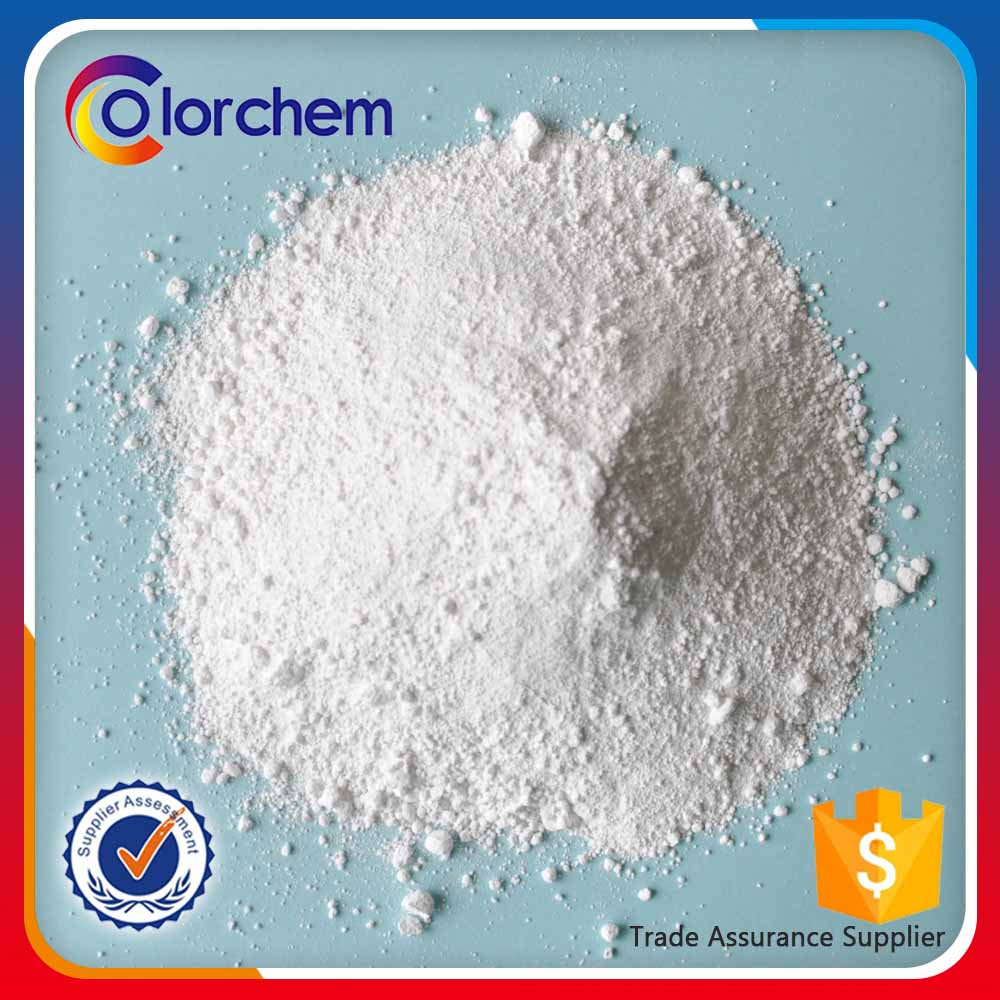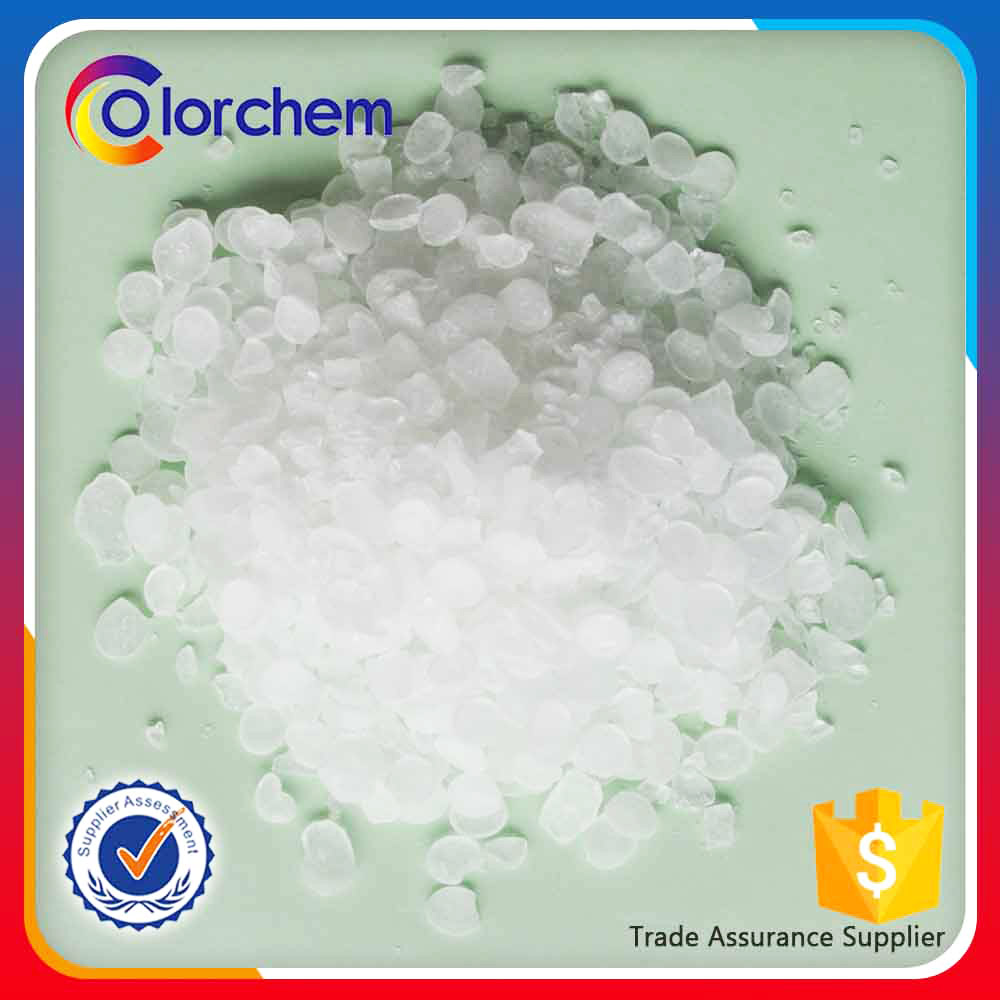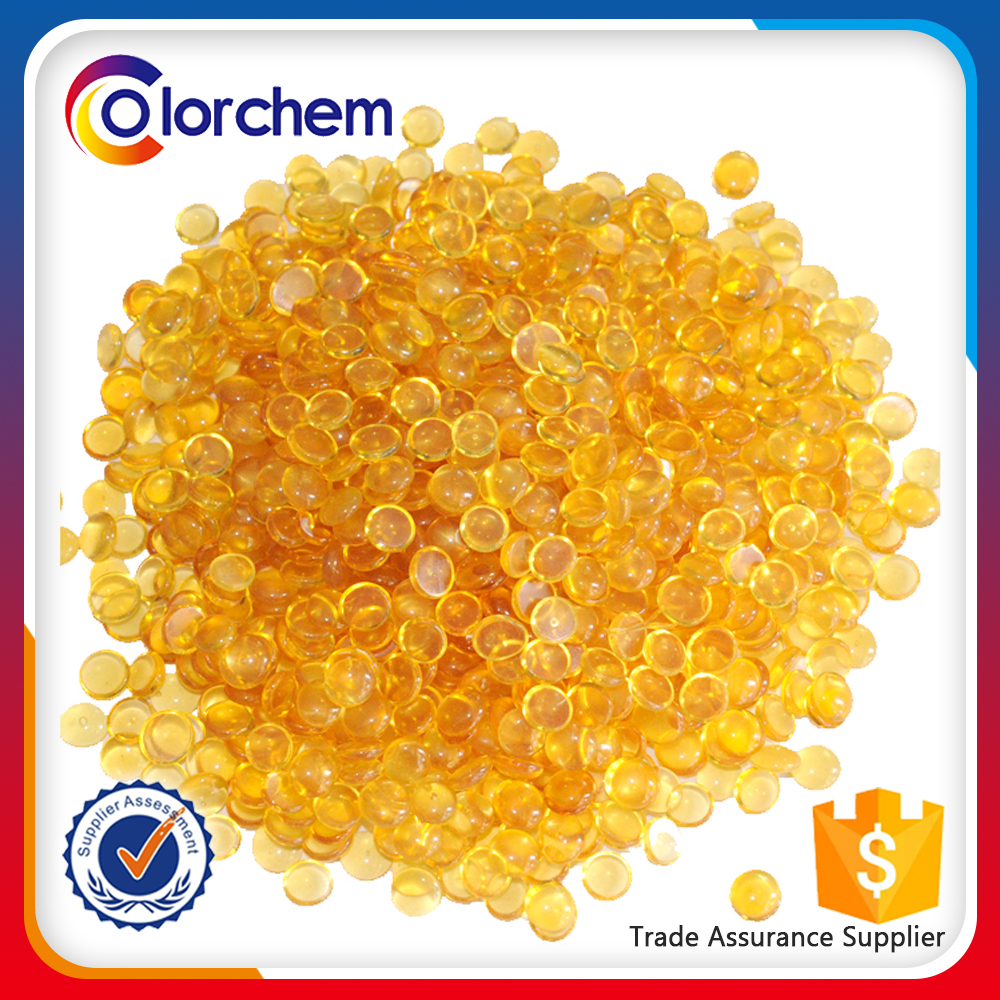 1. Company Introduction 
Qingdao Sanhuan Colorchem Co., Ltd. is a professional pigments, Dyes and resins supplier. We wereestablished for import and export service of two Pigment factories, two resin factories andthree dyes factories in our group.We aimed at highquality products,competitive price and guaranteed delivery time which earn us high reputation and good trust from customers all over the world.
Taking "Quality, Integrity, Innovation,Service" as central tenets,we have established longterm stableand friendly cooperation relationships with customers from North America, South America,Europe, Middle East, Southeast Asia, Africa and other areas. 
With the joint effort of our foreign trade team, after- sales team , R&D work team and Warehousing & logistics staff, we aim to continuously provide more satisfying products and more thoughtful service for every customer, hoping to keep creating "win-win" business cooperation.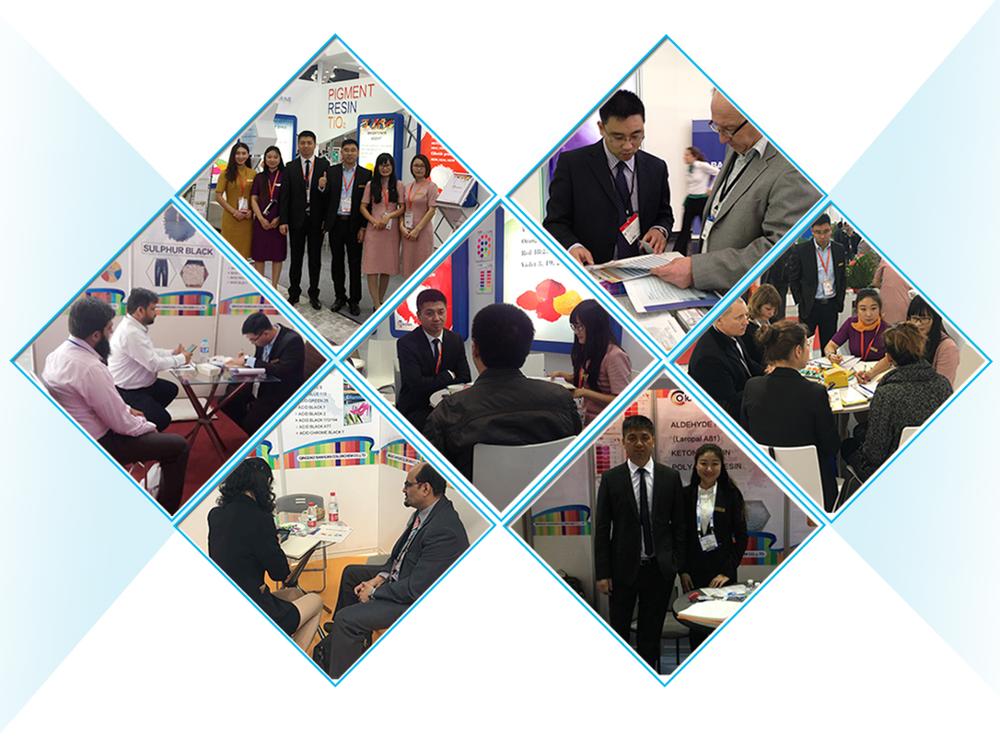 2.Production line
20 years history of manufacturing,advanced equipment and strict production process guaranteethat our product quality is stable and superior.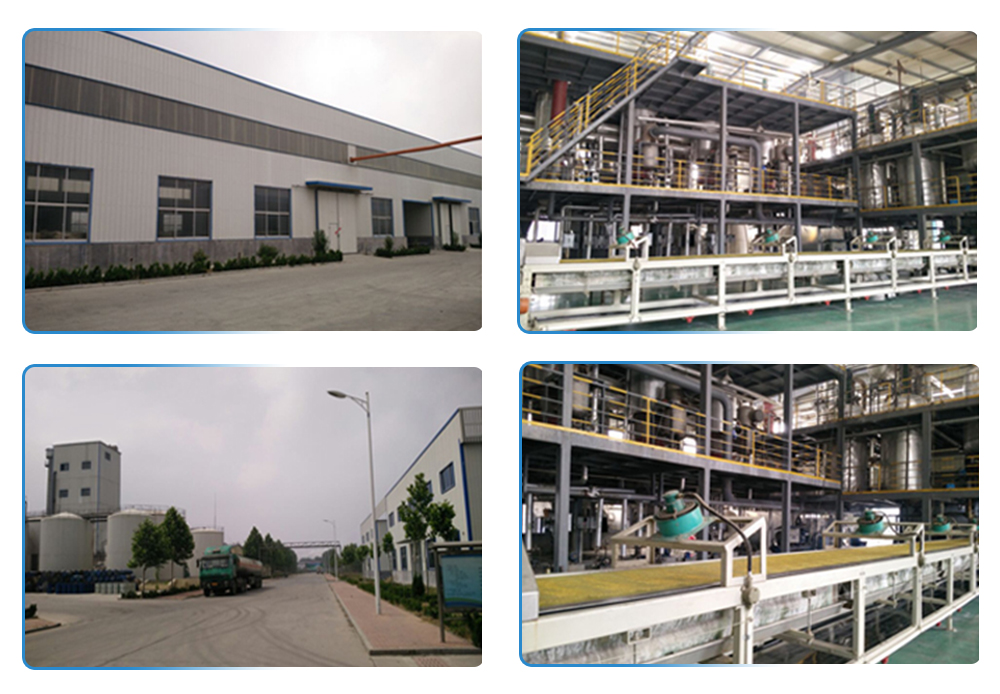 3.QC and R&D
Research and development are always valued a lot during our exporting business operation. 
We have special experts working to test and develop new products suitable for markets.

4.Certifications

Our production and company management are certified by BV certification authority.Some of 
our products acquired REACH preregistration according to customers and market's requirement. SGS, ROCH, FOOD CONTACT AND TOY CONTACT are also available based on requirement.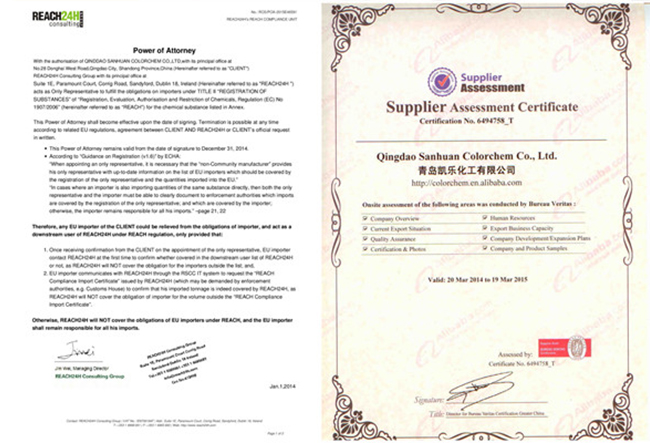 5. Alibaba and Trade Assurance 
We are a 9 years golden supplier of Alibaba , and our work is highly approved by Alibaba.We are the member of Alibaba trade assurance. Alibaba.com ensure your order quality and timely.My trade assurance account on Alibaba.com is US$108,000.
Q1. How can i get your sample to test ?
A: 1. A certain quantity free samples available. Please Provide the grade you want.

Q2. I am a small wholesaler, do you accept small order?
A:It's no problem if you are a small wholesaler, we would like to grow up with you together.
Q3.. Can you offer techincal help of the products usage ?
A:We are pleased to be requested the application methods from you, the technical engineers 
will help with technical questions.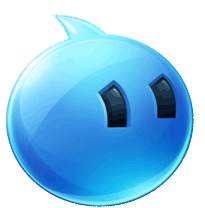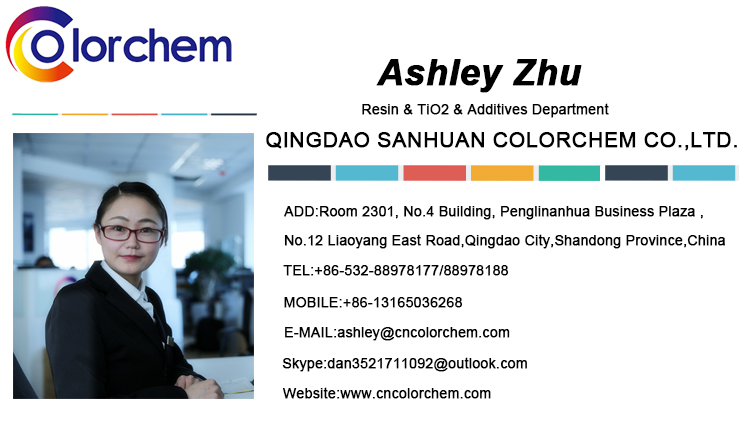 Please feel free to contact us for further information. Qingdao Sanhuan Colorchem will always be your reliable partner!
Contact us if you need more details on Uv Absorber. We are ready to answer your questions on packaging, logistics, certification or any other aspects about Light Stabilizer Agent、Auxiliary Agent. If these products fail to match your need, please contact us and we would like to provide relevant information.
Product Categories : Additives